Product Information Management
A future-proof foundation for your business.
Bizzkit PIM makes your data sell
The quantity and quality of your data is crucial. Data is what ensures your visibility in searches and that customers add specific items to their cart. If the data is not good enough, the customer may never find the item. Bizzkit PIM solves that. Structured data is a prerequisite for securing your next sale.
A PIM system developed especially for e-commerce
Bizzkit PIM is tailored for omnichannel e-commerce. We are constantly developing the system in close cooperation with the industry. It is built both to ensure simple workflows in everyday life and to support scalability.
Bizzkit PIM is a customisable system. There are no fixed data structures or predefined settings. Everything can be defined by you. This ensures a system that matches you, your business and your ambitions 100%.
Simple product enrichment
Working in Bizzkit PIM has to be efficient. It has to make the work of keeping track of your products easier. That is why we have focused on making all workflows as simple as possible. Updating and editing anything from a single product to several-million products is easy. This ensures rich data, frees up manpower and provides customers with better information.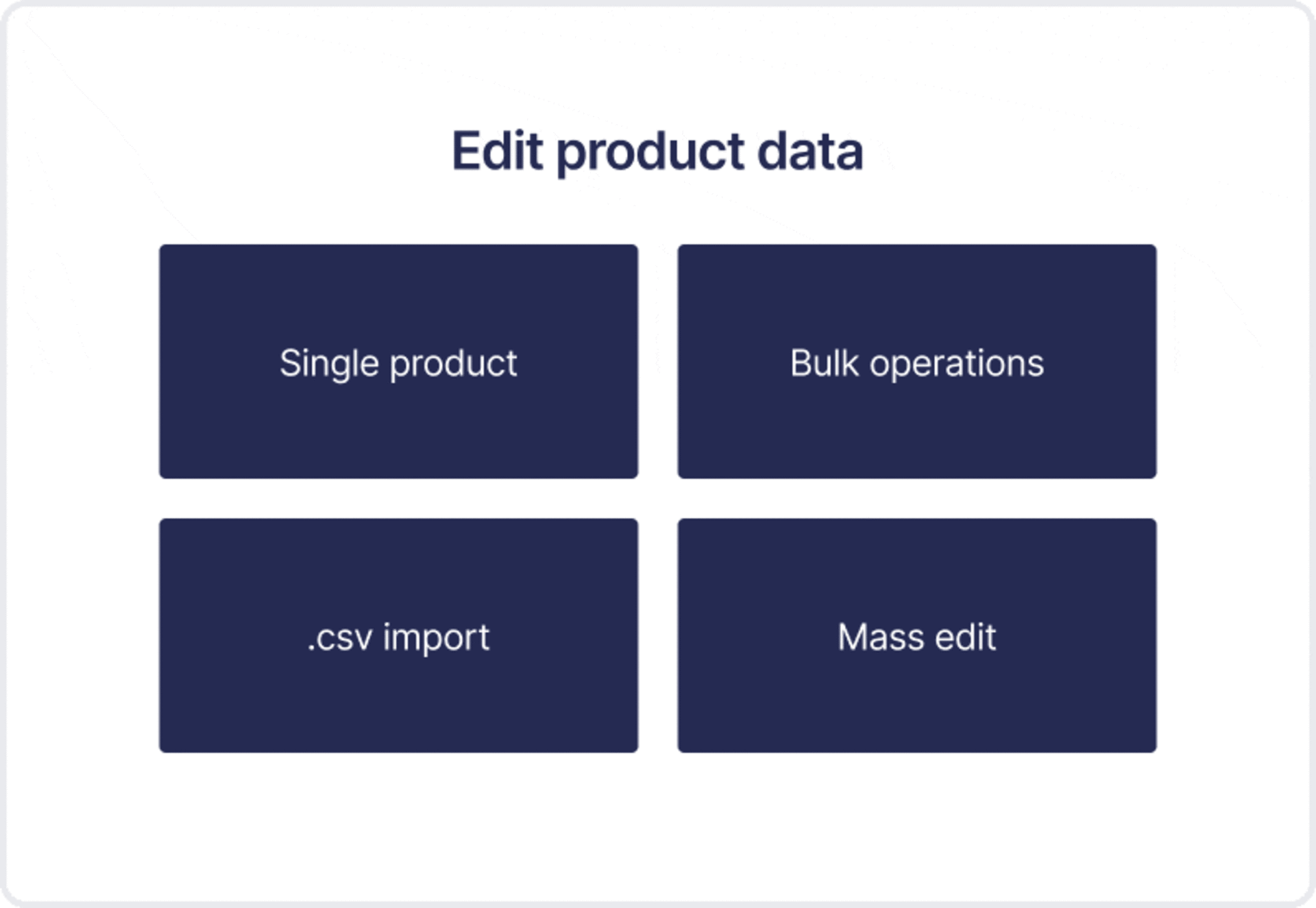 Endless possibilities with MACH
Our solutions are flexible and future-proof. That's why Bizzkit PIM is built on MACH architecture with a best-of-breed mindset. Our PIM system is cloud native and has open APIs. This means that the system can easily be integrated with the microservices that create the very best e-commerce solution for you – both now and in the future, if e.g. you want to integrate a new DAM, translation or marketplace.
How can a Bizzkit PIM system benefit me?
The implementation of a PIM system is a help across the organisation. Read how it affects everyone here.
An investment in the future
A PIM system impacts the bottom line. It gives customers better product information, which creates more orders and fewer returns. It is a prerequisite for being able to enter new markets because it ensures scalability. Across languages and national borders, but also across sales and distribution channels.
A tool built for your everyday life.
The dashboard is an intuitive way to keep an overview of your products. Create your own cockpit and quickly identify which products require your attention. It's easy to update both a few and many products across categories with several editing tools.
The launch pad for campaigns.
It's easy to collect products for promotions and create discounts and promotion pages. This enables marketing to act effectively and quickly adapt to trends. A PIM system is the perfect breeding ground for good SEO, as product enrichment and product descriptions are essential for good organic search results.
Structure and optimise data that sells
Your data will be uniform and optimised. This ensures that customers can easily find and buy your products themselves – both in the shop and through search engines. You can easily move product data between sales channels. The PIM system can send data to everything from catalogues, apps, POS, in-store screens and your live shopping events.
Endless possibilities for integrations
The system is built headless and API first. This provides the best possible conditions for integrating the business' various systems and using the full ecosystem of partners who can offer the tools that best suit your business processes.
It will be easier to find the products
Better and more comprehensive product descriptions make everyday life easier for customers, who can now make well-informed purchases. It is simple to navigate the website's product categories and hierarchies, and it is easy to compare similar products because they have the same lists of specifications.
A PIM system alone is by no means a complete platform. It must always be combined with something else. At Bizzkit, we believe in a connected "best-of-breed" solution. We therefore offer systems beyond our PIM system. The products: CMS, DAM and Ecommerce Search. The systems connect perfectly with each other, but are not dependent on each other. They are part of an ecosystem that makes it easy to move between individual products. This creates synergy, efficiency and simplicity in a single, unified platform that can also be connected to your other systems around the webshop. With Bizzkit, you get both MACH's high degree of customisation and flexibility and systems that easily integrate with each other and work seamlessly together.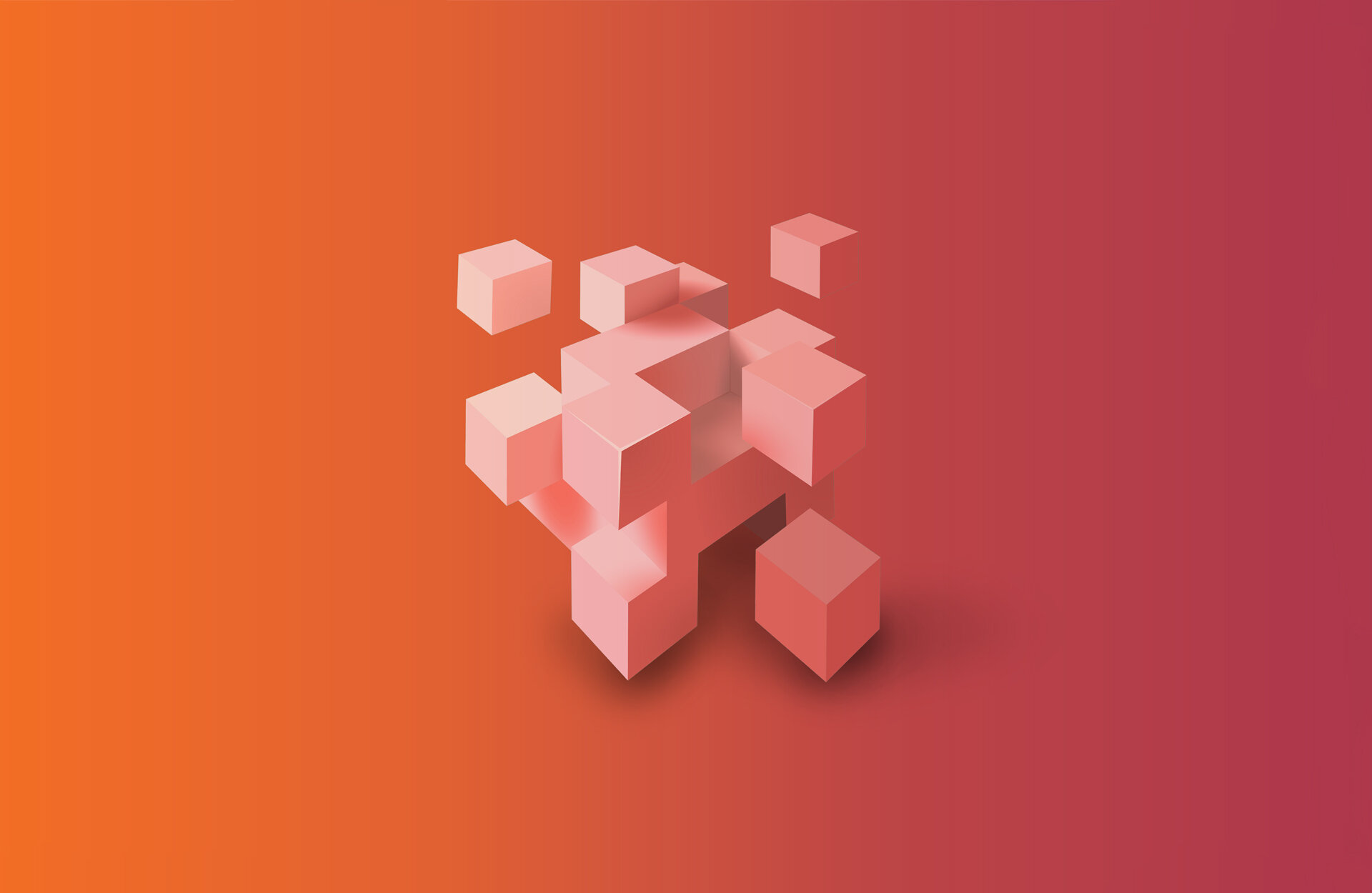 PIM FAQ
What is PIM?

PIM is an abbreviation of Product Information Management. It is a system that keeps track of product data. It can handle, structure, enrich, maintain and distribute even very complex product data. PIM systems typically retrieve data from other systems such as ERP, databases, image banks and the like. Ultimately, this makes it efficient to use the same data on different channels. Examples of such include webshop(s), apps, POS, in-store digital, catalogues and price lists.

What are the benefits of a PIM system?

A PIM system is integrated with your other e-commerce systems and placed between your product information and external channels. This means that the same product information is available, regardless of the sales or distribution channel. A PIM system helps you digitise manual processes and free up staff for other tasks. This increases both your efficiency and the quality of your data. Data is structured better, making it easy to be present across multiple markets, channels and languages with a larger product range.

When does the need for a PIM system arise?

Signs that you need a PIM system: • You are seeing more and more complex product data • You promote your products across several markets and in several languages • You use your product data across multiple channels • You want a more flexible and scalable foundation • You have several departments that own and maintain data Create an overview and strengthen the usability of your product data with a PIM that gathers all data in one place. This makes it easy to maintain an overview of even large amounts of product data.

Why should you use a PIM system?

PIM systems make it possible to work with rules so that products cannot be published until they have been enriched with important information. This strengthens your data quality, improves the purchasing experience and secures internal consistency. In a PIM system, you can describe and enrich your products with the attributes, descriptions, photos, articles, data sheets, videos, certificates, customer quotes, etc. that suit your particular business area. This makes your products more transparent and attractive to customers.

Can ERP be used instead of PIM?

An ERP (Enterprise Resource Planning) system handles most of the functional areas of the business, such as sales, purchasing, order processing, inventory management and finance. Product data can be stored in an ERP system, but the system is not built to structure and enrich complex data volumes with information to be used in sales and marketing. An ERP thus does not support the data processing required in large data-driven organisations.
Questions?
Our team is ready to help