white paper
How to succeed with PIM
Are you getting the most out of your PIM system, or don't you have one yet? Download our white paper and get the recipe for success with your product data.
Learn how to use product data to increase sales
Learn how to strengthen work processes with PIM
Learn how PIM helps you scale your business
Get a checklist to help you both evaluate your existing PIM system or choose a PIM system in the first place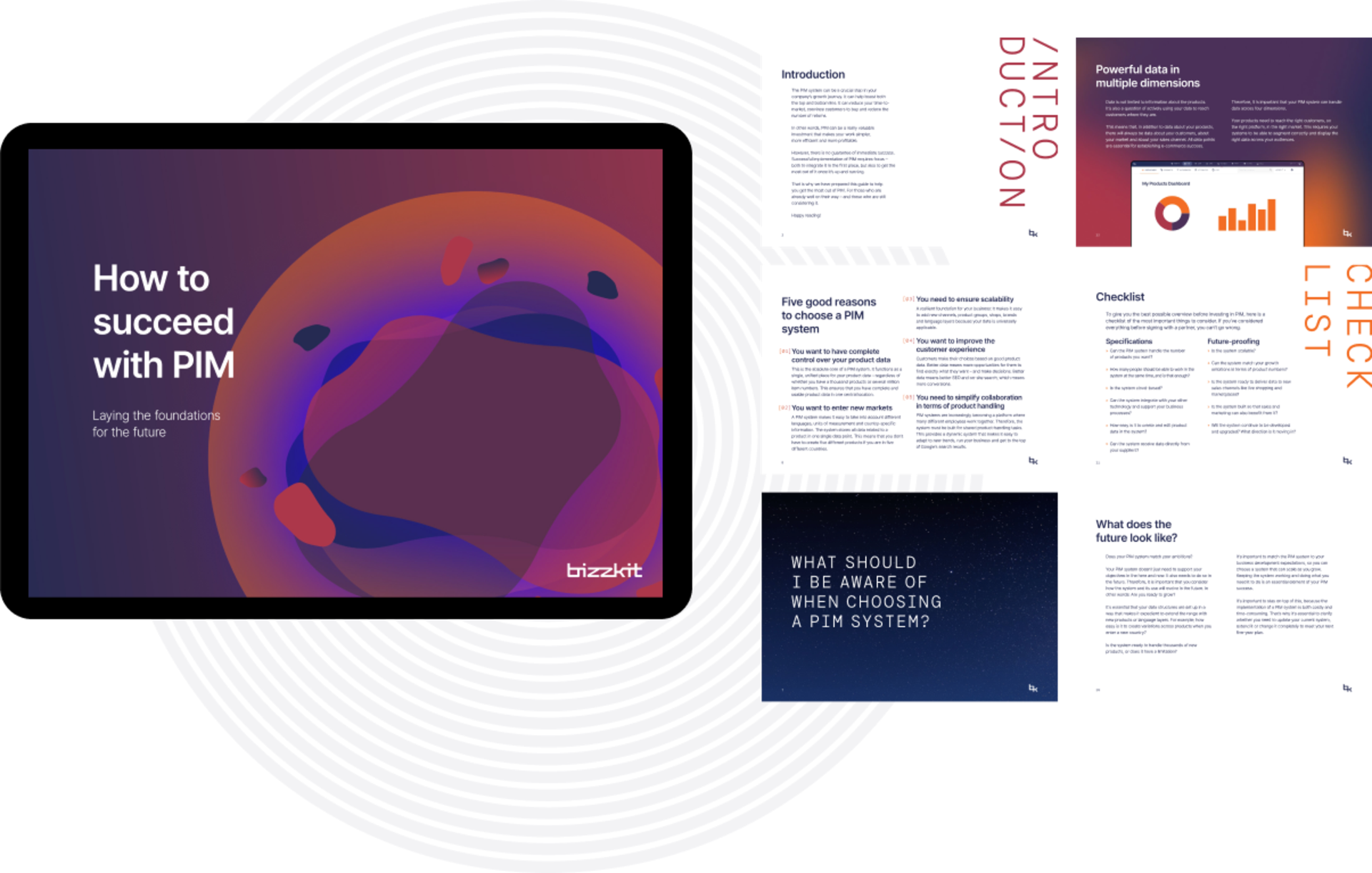 "PIM was crucial to our e-commerce success and today has ensured better data in all other internal systems."
Stefan Dolleris // Head of Ecommerce Dinex