Unique customer journeys make the difference for wine merchants
Online sales are on the rise and customers have embraced the new platform – both B2B and B2C. On the B2B side, over 80% of orders are now digital.
H.J. Hansen got a Bizzkit solution that benefits both the B2C and B2B business. The solution has helped them increase revenue significantly, digitise order management and create a customer club that makes customers eight times more likely to convert. The investment in the new solution has contributed to H.J. Hansen's profits almost doubling in just one year.
A customised solution for both B2B and B2C
H.J. Hansen is a complex business consisting of many different product areas and customer groups. They sell wine to the private consumer, business, and HoReCa segments. At the same time, they are also a B2B vendor for the Vinspecialisten chain, which can easily purchase wine from H.J. Hansen. The aim was therefore to create an online solution that suited all types of customers. Buying wine needed to be easy – whether it was two pallets for a hotel or two bottles of Pinot Noir for a dinner with another couple.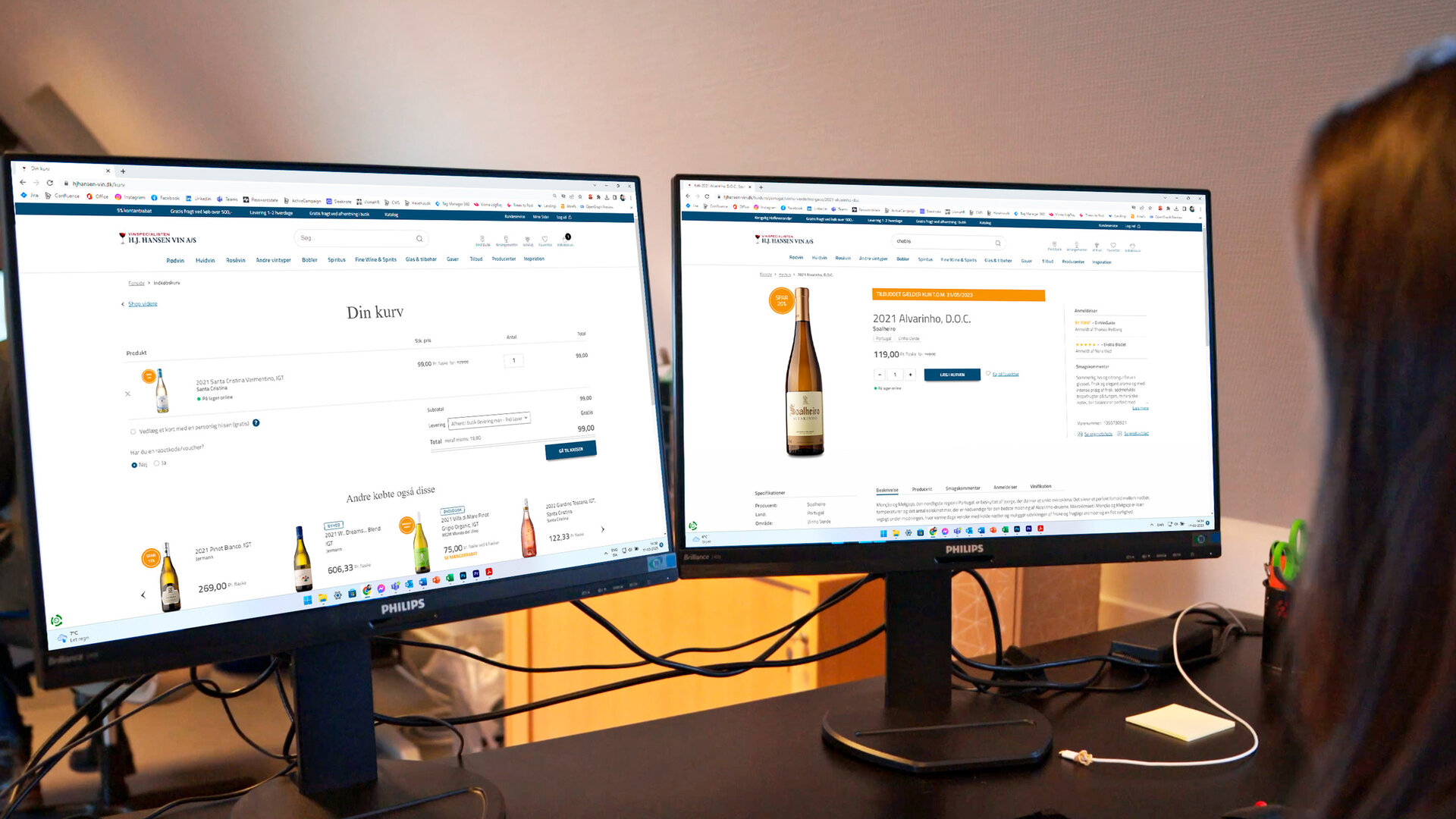 One single login – One single purchasing universe for B2B
The many benefits of the solution are accessed via a single login. When the customer logs in to the webshop, they get access to a customised self-service universe. Here, the shop adapts to the individual customer's agreed setup. This means that each customer only sees the prices, range and delivery options that are relevant to them. Bizzkit makes it easy to segment functionality, as well as both product and customer data. This allows you to have many different versions of the same shop. Customers can also pre-order goods or order for stock in the self-service universe. This creates great flexibility for them, because they get a complete overview that makes it easy to buy, plan and manage.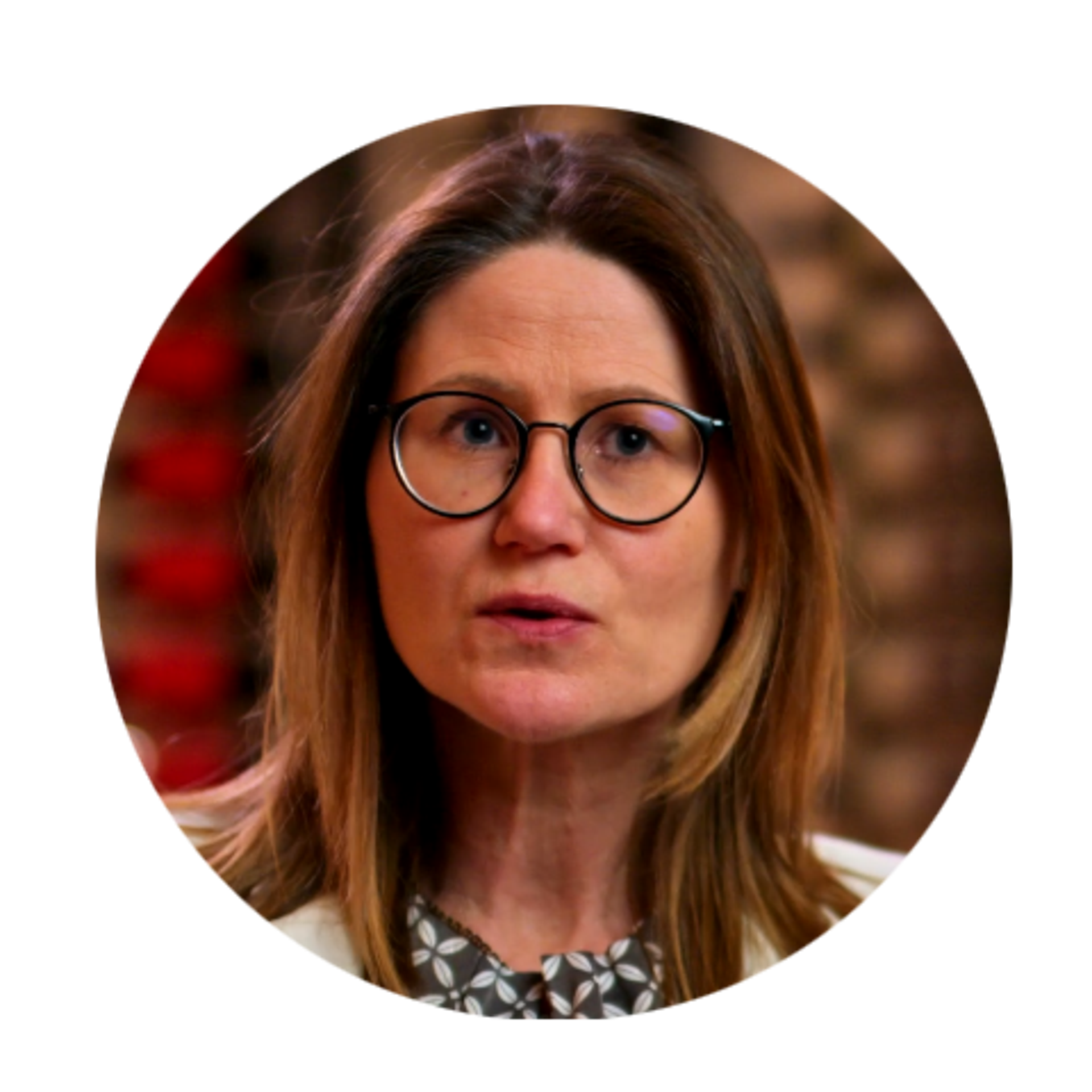 Fully automated order management benefits everyone
Before H.J. Hansen implemented the Bizzkit solution, a large order typically had to be hand-held through seven stages before it could be dispatched. This was costly and cumbersome. With Bizzkit's flexible integration options, order handling has now been fully automated. And the numbers speak for themselves: Over 80% of all order lines go through the solution. Retailers have embraced the solution. Among other things, this is because after the implementation of Bizzkit PIM and DAM, all product information is now clear and standardised. At the same time, it is always up-to-date as Bizzkit constantly synchronises with order and stock data in the ERP system. This is an advantage for customers, because they always have the right information, and for H.J. Hansen because it reduces their costs and makes their work easier.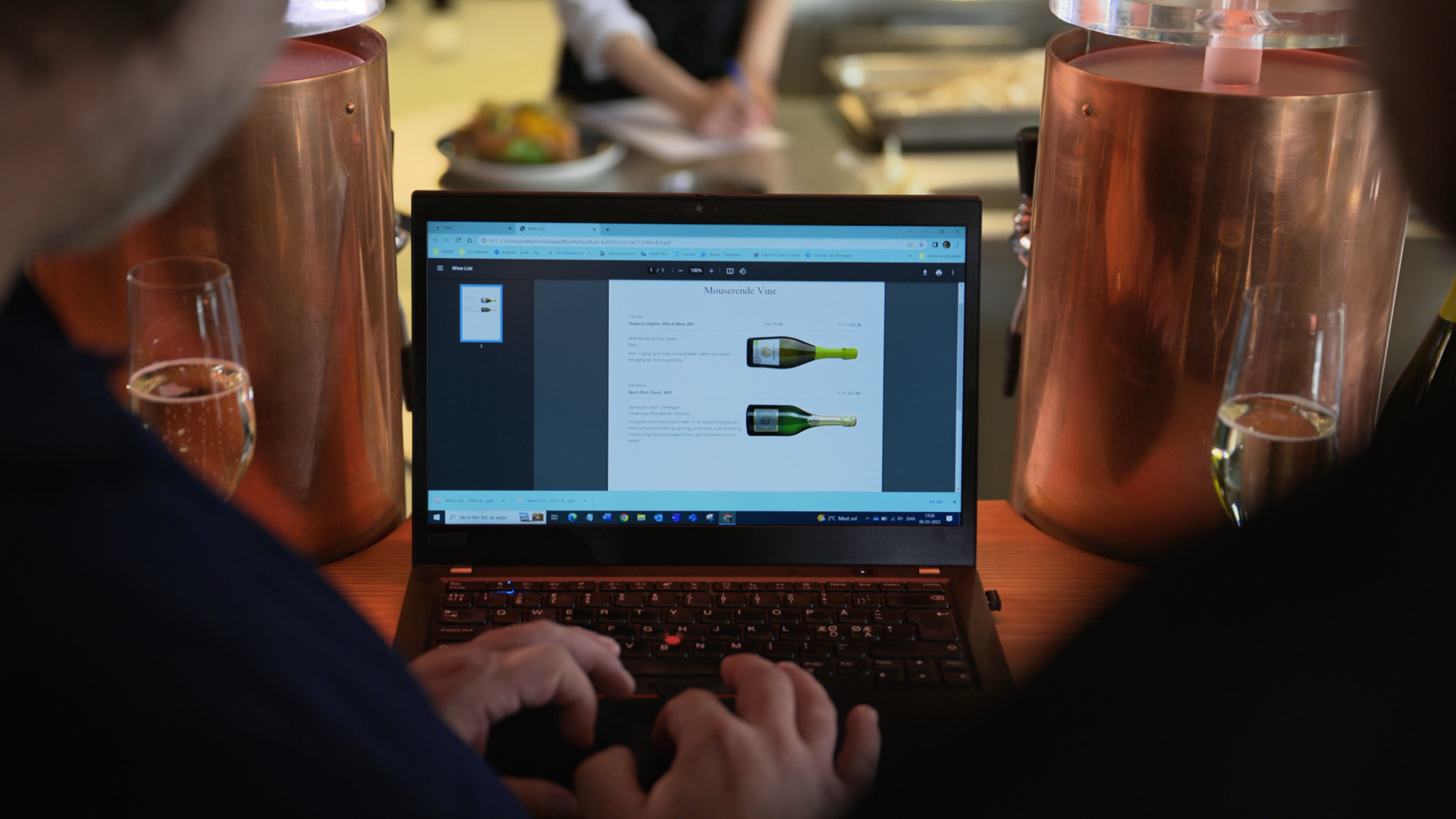 High service – making it easy for customers
H.J. Hansen is committed to a high level of service, which should also be part of the digital solution. A unique example of this is the wine list generator. Here, H.J. Hansen's customers can easily generate a wine list with their wines. So, a restaurant can have a wine list with descriptions of the wines, prices and logo in a matter of minutes. All data can be extracted directly from H.J. Hansen's PIM and DAM, where all product information and product images are managed.
Loyal customers make a difference in B2C
H.J. Hansen's Customer Club grew by 130% in 2022. This is mainly due to the powerful web solution that has made it easier to join and use. Among other things, customers receive personalised offers and are invited to exclusive wine events in the shop. The high growth in membership is also reflected on the bottom line. On average, Selection members buy significantly more than non-members. At the same time, they also convert eight times more often than visitors.