D2C: Are you missing out on potential online sales?
D2C can be a lucrative new line of business for B2B companies. And getting started online is easier than you might think.
The D2C market is growing
The market for D2C e-commerce is growing bigger and bigger. It is no longer necessary to rely exclusively on wholesalers or to nurture a large network of retailers. Consumers are becoming used to buying directly from manufacturers. Many of the products sold in B2B are attractive to regular consumers and they don't care if they buy them directly from you or from a retailer, as long as they have a good buying experience. This means you can potentially reach a whole new group of customers and generate more revenue, which can also be seen in the bottom line.
The problem for many B2B companies is that getting started with D2C can seem like a hassle because you have to build a whole new webshop. However, this isn't necessarily true.
Customers are ready, but are you?
If you're already selling B2B online, you're pretty close to being able to sell to consumers. As long as you have a system architecture that supports it. This will be very straightforward in Bizzkit solutions, as Bizzkit CMS makes it easy to build a new version of your webshop to suit the new target group. Contrary to popular belief, the digital part of the solution is not the time-consuming and difficult part. The bigger challenge is actually one of logistics and what your warehouse can handle. For some manufacturers, products only leave the central warehouse on pallets, making it impossible to handle smaller parcels for private consumers. Other companies have facilities that make it much easier to handle deliveries of all sizes.
The following three criteria are important if you want to start D2C sales quickly:
It must be possible to build an e-commerce platform that is suitable for private consumers

The warehouse must be set up for shipping smaller parcels

You must have a product range that is attractive to private consumers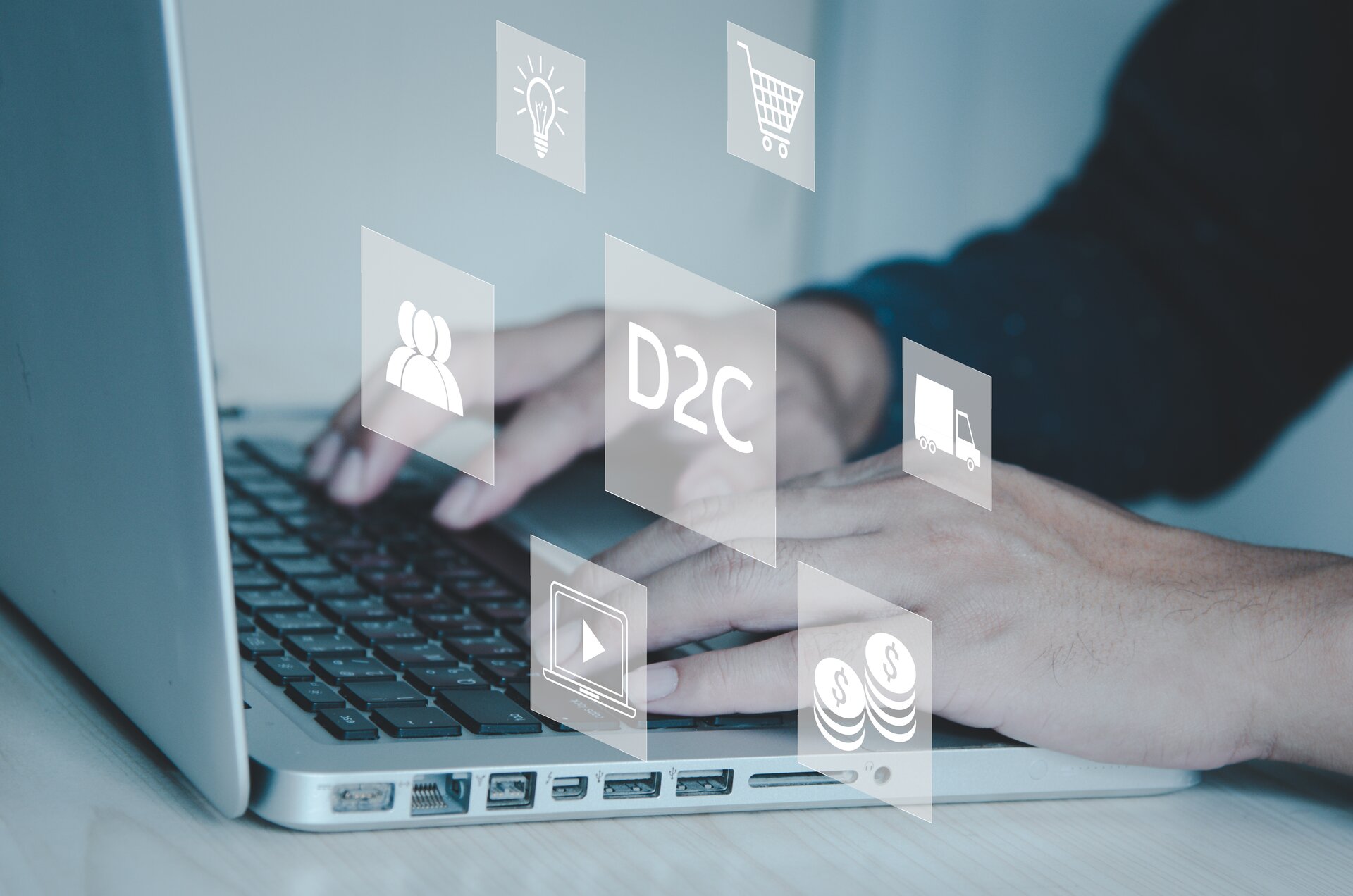 Strategic objections – Remember your partnerships
There are also other significant objections, some of which could easily come from your network of retailers. You may risk competing with your own retailers. Therefore, before entering the D2C market, it is important to consider what and who you are competing with. Of course, you may want to do away with certain retailers, but if not, it is essential that you nurture your relationship with them. You can achieve this by having a different product range or allowing them access to exclusive items. Another important consideration is that your organisation must also be ready to market your products to a new customer group. Unfortunately, customers don't automatically queue up to buy, so you will need to promote your products. This requires different methods than marketing to B2B customers. It may be that you can easily gear your marketing towards B2C customers, but it requires strategic consideration and an awareness of the different types of customers you're communicating with.
The main reasons to try your hand at D2C include the opportunity to make your products available to a new target group and thus gain a new source of revenue and the chance to reduce costs, i.e. not having to pay a retailer to sell the product. The new direct customer group will likely be smaller than your existing customer group, so don't expect to see growth of several hundred per cent. However, that doesn't mean you shouldn't be making money from it. It may require a small investment to develop new logistics and upgrade your web solution, but it can potentially pay for itself quickly by allowing you to reach a larger customer base.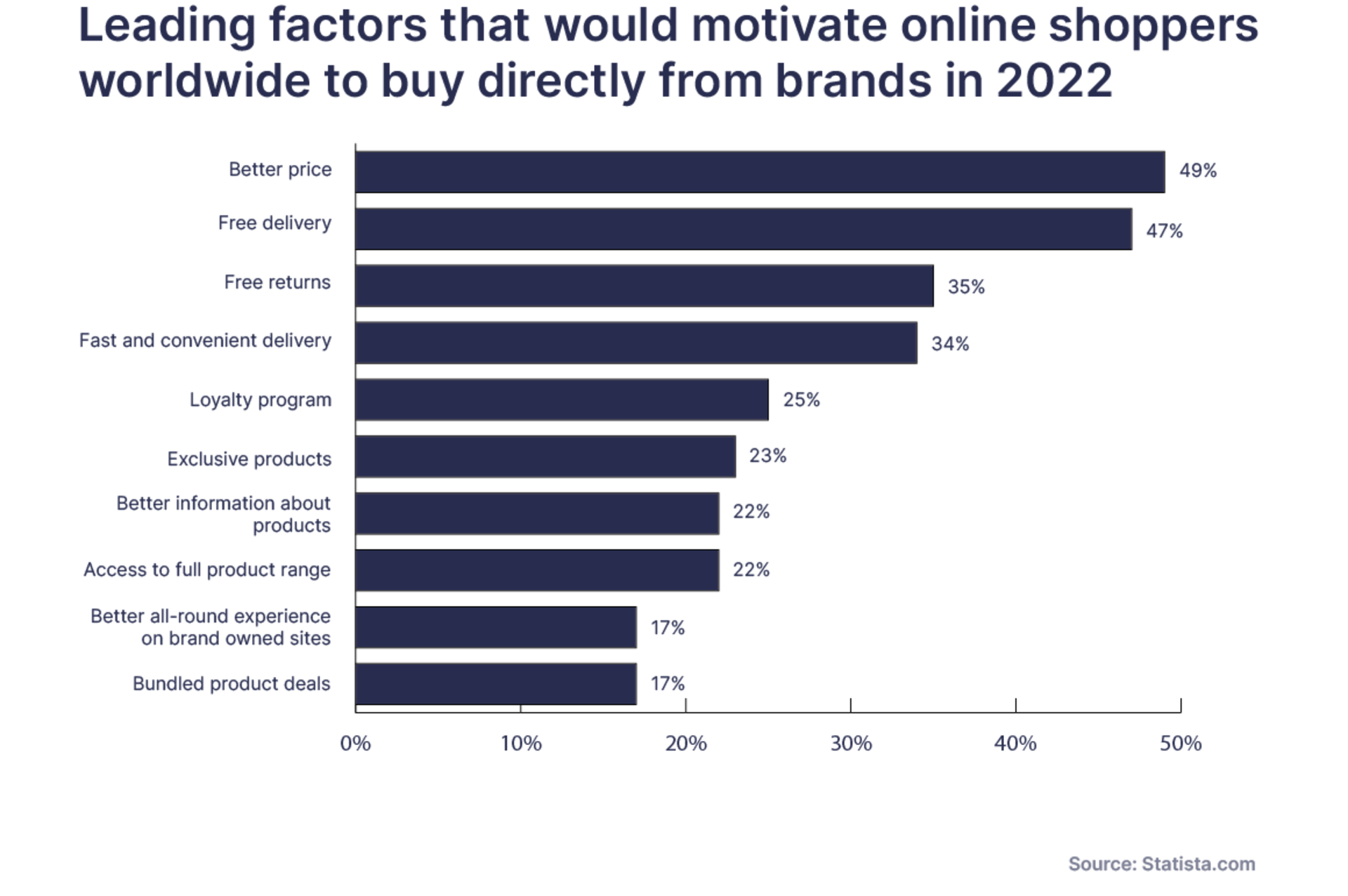 What do your new customers expect?
You should be aware that D2C customers expect B2C quality. They're used to things like free delivery and free returns. At the same time, they are used to websites with strong search features and customer service that is easy to access. You need to be able to match that to ensure that consumers have a good experience with you and want to come back again. It is also likely that customers will expect a better price for the product when dealing directly with you, especially if they can compare prices with those of a retailer who also carries your products.
Questions?




Our team is ready to help