Is my e-commerce platform supposed ​​​​​​​to be missing its head?
It may sound absurd that it can be an advantage to be missing the head – after all it is from here all brain activity arises! However, when it comes to e-commerce solutions, it may be a gain on several fronts to be 'headless'. In particular, if your business is working towards a Unified Commerce strategy. Read on and learn more about both concepts.
Meet the customer on the customer's terms
Looking back, it seemed simple to be business owner: sales agreements were entered at the physical meeting between customer and seller. Since then, much has changed. Today, a consumer has far less physical contact with a brand.

Actually, up to 85% of the 'area of contact' between customer and brand is without physical contact. At the same time, surveys show that up to 55% of the consumers are willing to pay a higher price for a product if they get a better customer experience.
This makes extremely heavy demands on the companies' focus on an ongoing optimisation of the customer journey and the many touchpoints which are constantly expanded, developed or changed. One of the means to reach this goal is to work with a 'headless' platform because:

With a 'headless' platform you work with a high degree of flexibility and agility which makes you capable of quickly adapting to the market and differentiating from the competitors.

A 'headless' platform makes it possible for you to design the customer journey to match your market perfectly.

A 'headless' solution allows you to connect external technologies, optimising the total solution to your customers' needs or perhaps even different needs in different markets.

With a 'headless' platform you future-proof your solution because it can quickly be adjusted to new growth plans, new technologies and new user scenarios.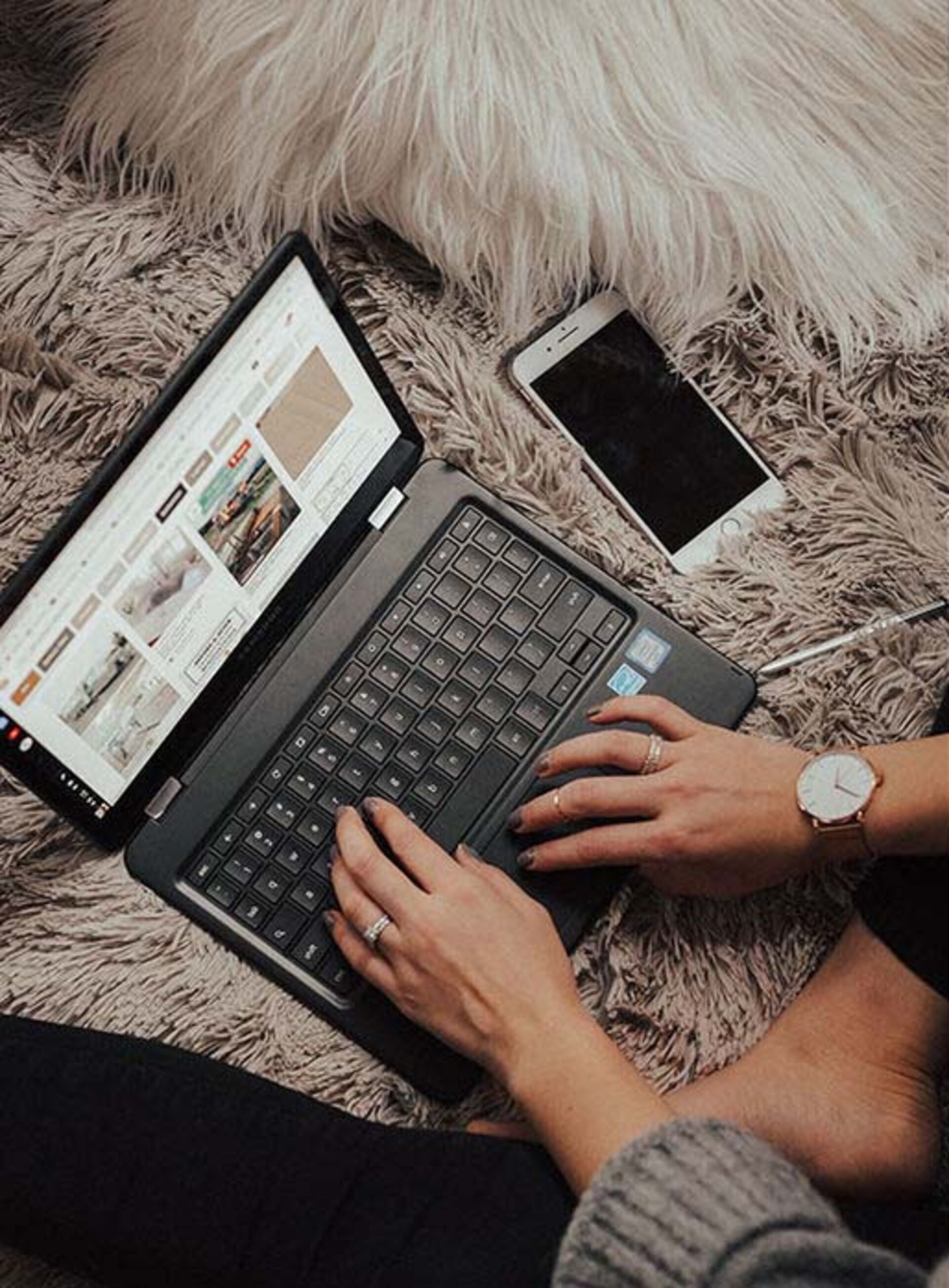 A 'headless' e-commerce platform is not in itself a novelty but as the customers' shopping habits and shopping journeys change, as e-commerce in many companies represents a larger and larger part of the business foundation and as new technology is constantly introduced and has to be incorporated in the shopping experience, the 'headless' solution is more relevant than ever before. At the same time, it is a solution which can support a Unified Commerce strategy where the goal is to meet the customers consistently and in real time regardless of which platform and from which touchpoint we interact. Now and in the future.
The platform's head represents the customer-related part of the e-commerce solution, including the front-end and back-end code necessary to create the features which support the company's required customer journey for the end customer. This is what is disconnected when referring to a 'headless' solution. While the body consists of the standard components which together form a back-end platform, the head can be defined to be either a user-defined solution or to also have an optionally installed CMS solution connected. It is the first mentioned definition which we focus on in this article.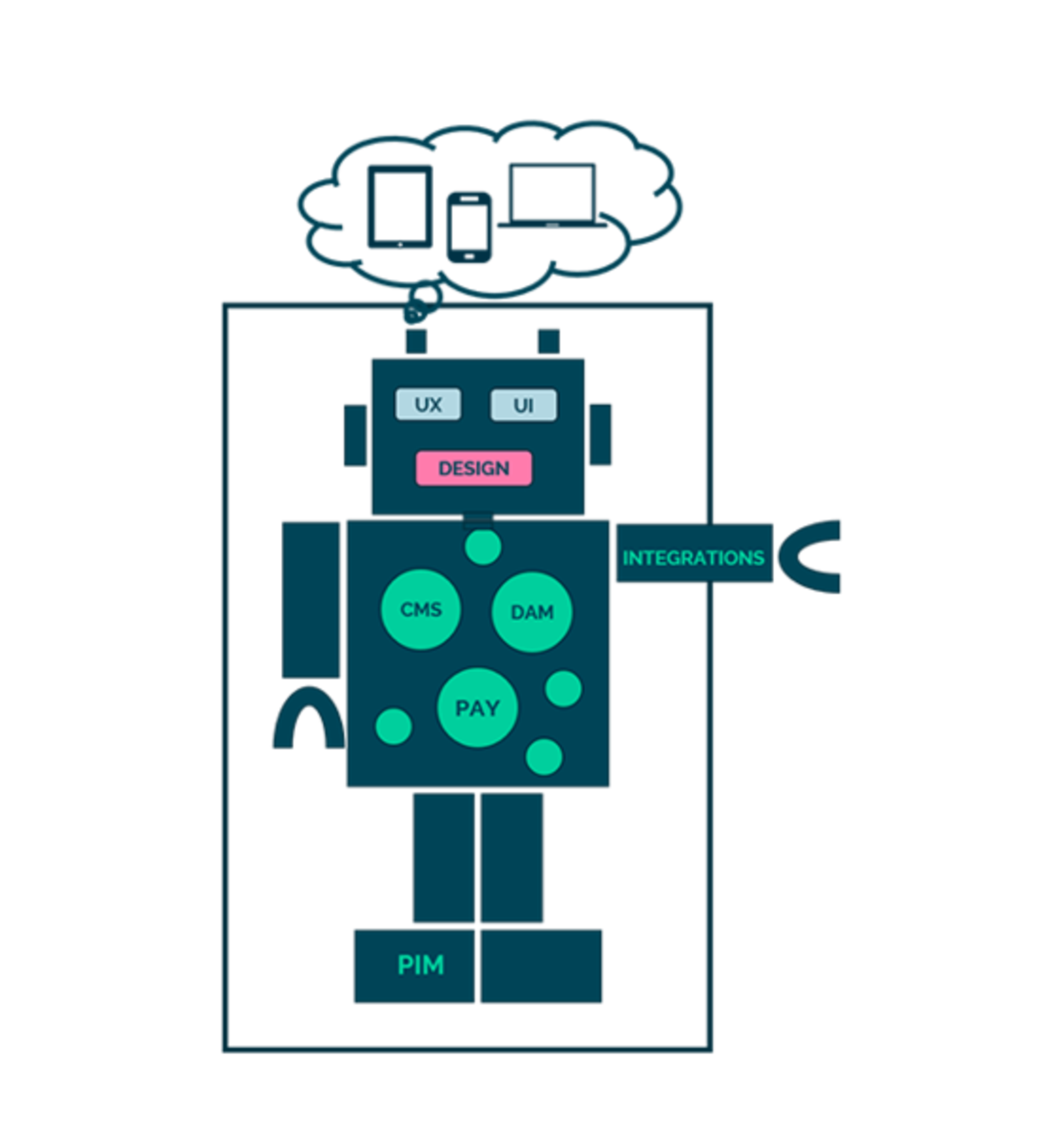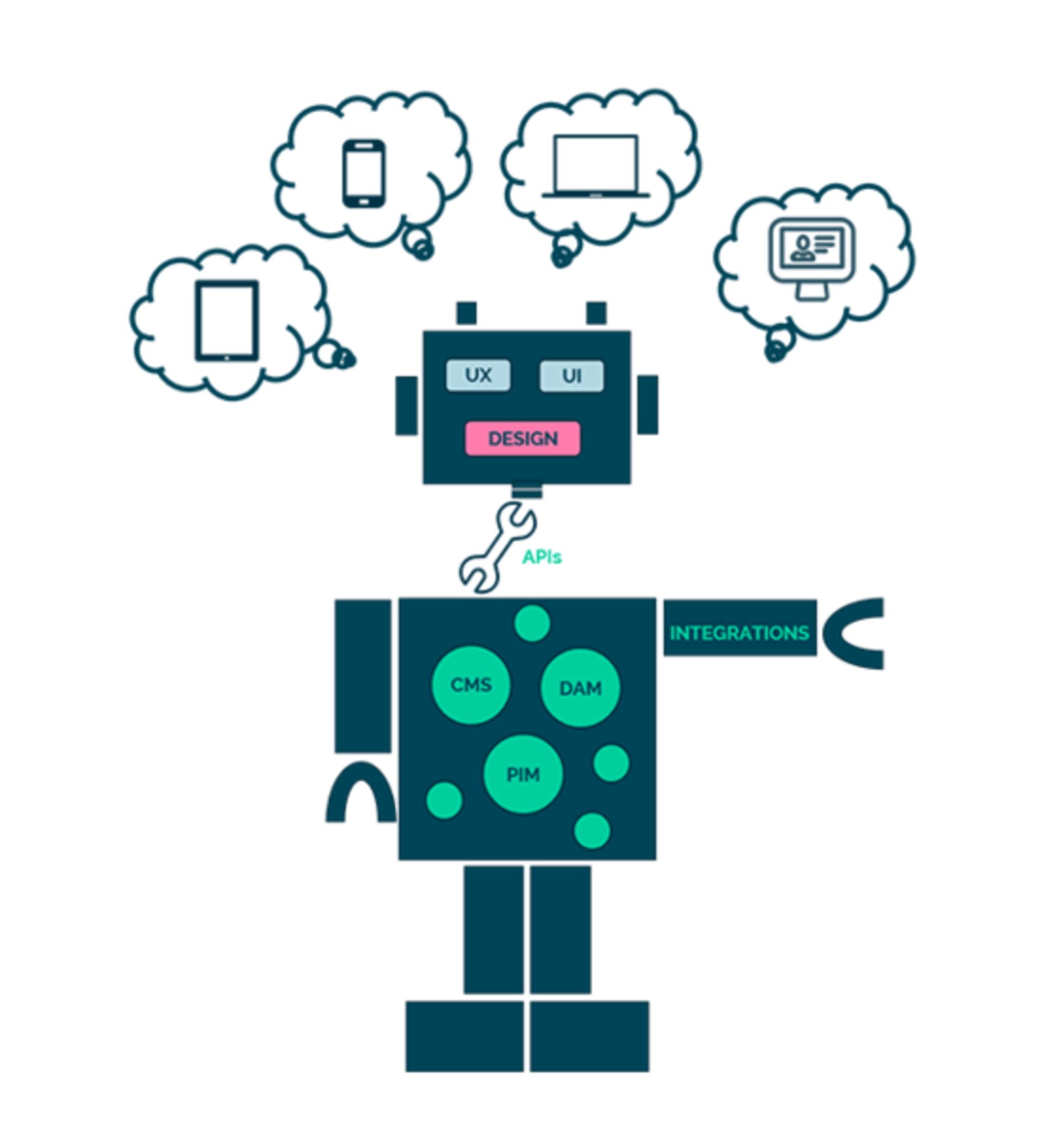 A traditional platform is typically characterised by:
Head and body are closely related which means that database, code and design are connected in one total solution which it is generally not easy to adjust to customer needs that exceed the solution's existing framework
​​​​​​​

You get a quick start because many classic webshop elements such as checkout flow, menu structure, filter options and perhaps even the overall page layout are predefined and as a result do not require many hours of coding. A limited solution.





Is often designed for easy integration to a limited number of external systems – e.g. certain payment, delivery and personalisation systems.





Requirement defined adjustments are very expensive because they often differ from the platform's fixed framework. This means that changes to the customised solution, which are crucial to, e.g. the database structure, require many hours of code work.





Fixed templates limit the design freedom.
Bizzkit 'headless' platform is characterised by:
Head and body are separated and use an API architecture to exchange information between the back-end platform and the customer solution
​​​​​​​

The solution has no predefined designs or presentation interfaces and requires some hours before it is fit for use. A flexible solution





Because of the API architecture, the solution can integrate with precisely the external systems required. And it is easy to work with differentiated solutions for different segments and markets





High degree of flexibility makes requirement defined adjustments as regards design of the user journey and the brand experience possible because the platform is created to be easily scaled, adjusted and expanded





Unlimited design options contribute to optimal branding and differentiation.
What is Unified Commerce?
The way we market and sell products has changed significantly over the years. From Single Channel where one brand communicated with the customers through one selected channel with all sails set. To Multi Channel where the acknowledgement that when the customers were available and reachable in several places, it was necessary to be present in several channels. To Omnichannel where all channels are in play at the same time. The word omni originates from Latin and means all or all places so the goal is to give the customers a coherent experience regardless of where and when they choose to interact with a brand.

The biggest challenge for the Omnichannel strategy is technical channel silos. Also that the company is not able to have its systems play together optimally. The risk is that the customers are presented with inaccurate data, irrelevant offers, etc. The objective of a Unified Commerce strategy is to centralise the company's functions (POS, mobile, web, customer club, call centre, etc.) in one total commerce solution which handles data in real time.

Because of its API architecture, a 'headless' solution can contribute to creating a Unified Commerce approach as it is able to integrate with the company's systems. When data and transactions play together across platforms, a far more correct picture of the customer's journey is created.

However, it is far from all brands and retailers that are on the threshold of stepping into a Unified Commerce world. According to the American consultancy, BRP, 73% of the consumers say that they want their 'movements' to be traced across all touchpoints, whereas only 7% of the retailers are actually capable of doing it.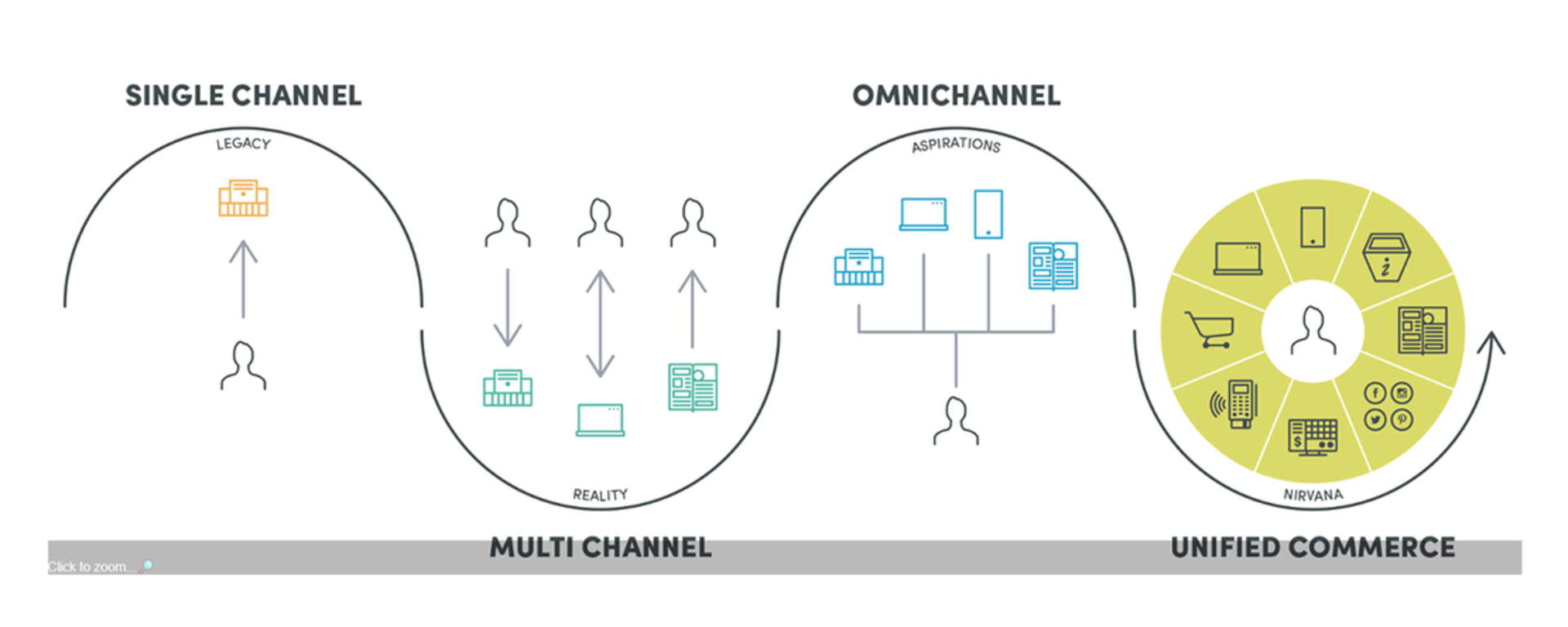 Source Boston Retail Partners
Many experts expect that in an increasingly more complex marketing and shopping universe, a 'headless' e-commerce solution is the way forward. But obviously 'headless' is not the solution for all. The traditional standard solutions are still making very good sense especially for brands, companies and shops with less complex shopping journeys that want a quick start-up and have limited budgets.

But for B2C companies that want to give their customers a holistic shopping experience and for B2B companies that often need to include very specific shopping routines, a 'headless' solution is recommendable. Because with a customised solution, we can increase the conversion, create larger customer loyalty, differentiate from your competitors and not least save yourselves from disappointments when you have to add or adjust to new shopping routines, markets and technologies.
Questions?




Our team is ready to help