"Doing puzzles in the dark"
Interview with Senior Lead Developer Henrik Holmgren-Jensen
A PIM system isn't just a PIM system. It also bears the mark of the people who created it. So, we caught up with one of the brains behind Bizzkit PIM to learn more about how the system came to be, what it's like to develop and how the field is evolving at a frantic pace.
We had a chat with our Senior Lead Developer Henrik Holmgren-Jensen. Henrik has been working with Bizzkit PIM for about three and a half years. Before that, he worked on other parts of the Bizzkit system. Henrik is a graduate of the University of Southern Denmark, from where he holds a master's degree in Computer Science.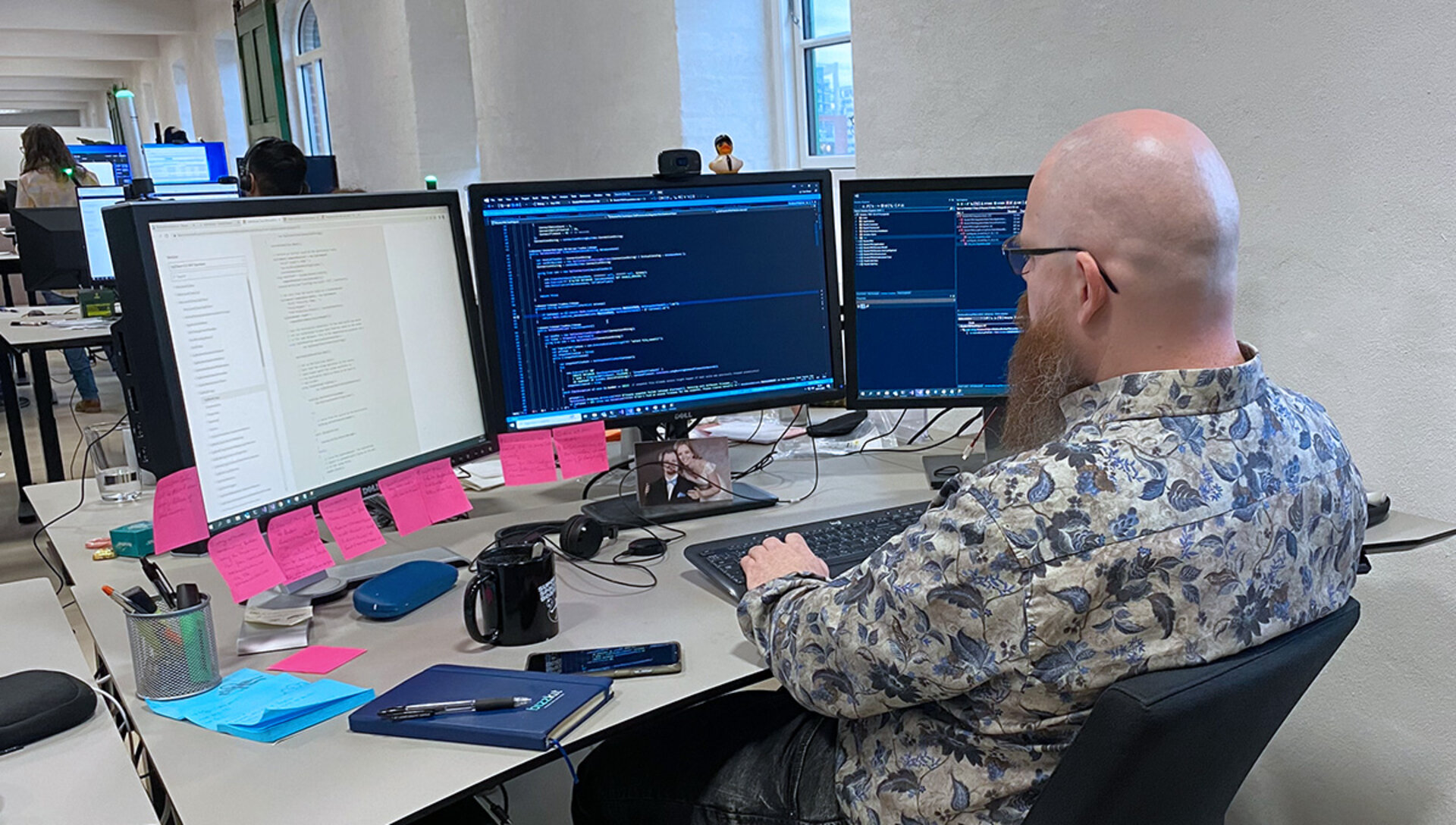 How did you come to work with PIM?
"I was actually in a completely different place in the organisation, but then I was poached for what sounded like a really technical and difficult task – and I haven't really looked back since."


So, it sounded difficult, but it wasn't in reality?
"Well, I started out with looking at CSV Import/Export. And that was pretty technical, but so is this type of system. It's for the kind of people who like to do puzzles in the dark."


It sounds very complicated. What do you find appealing about it?
"The high level of complexity, of course. It's a challenging and intellectually stimulating job where you learn new things all the time. It's all about attention to detail and constantly fine-tuning."
​​​​​​​
How has work with the system evolved since you started?
"Very much on collaboration. We were a small team to begin with. This has now changed, which has meant a lot in terms of the opportunities to specialise. In the beginning, it was a bit of an all-rounder's job, doing a bit of everything. But now, we're a solid team that can use each other. It's about being able to just turn around and "rubberduck" with the team. Just having someone to talk to helps get your mind going."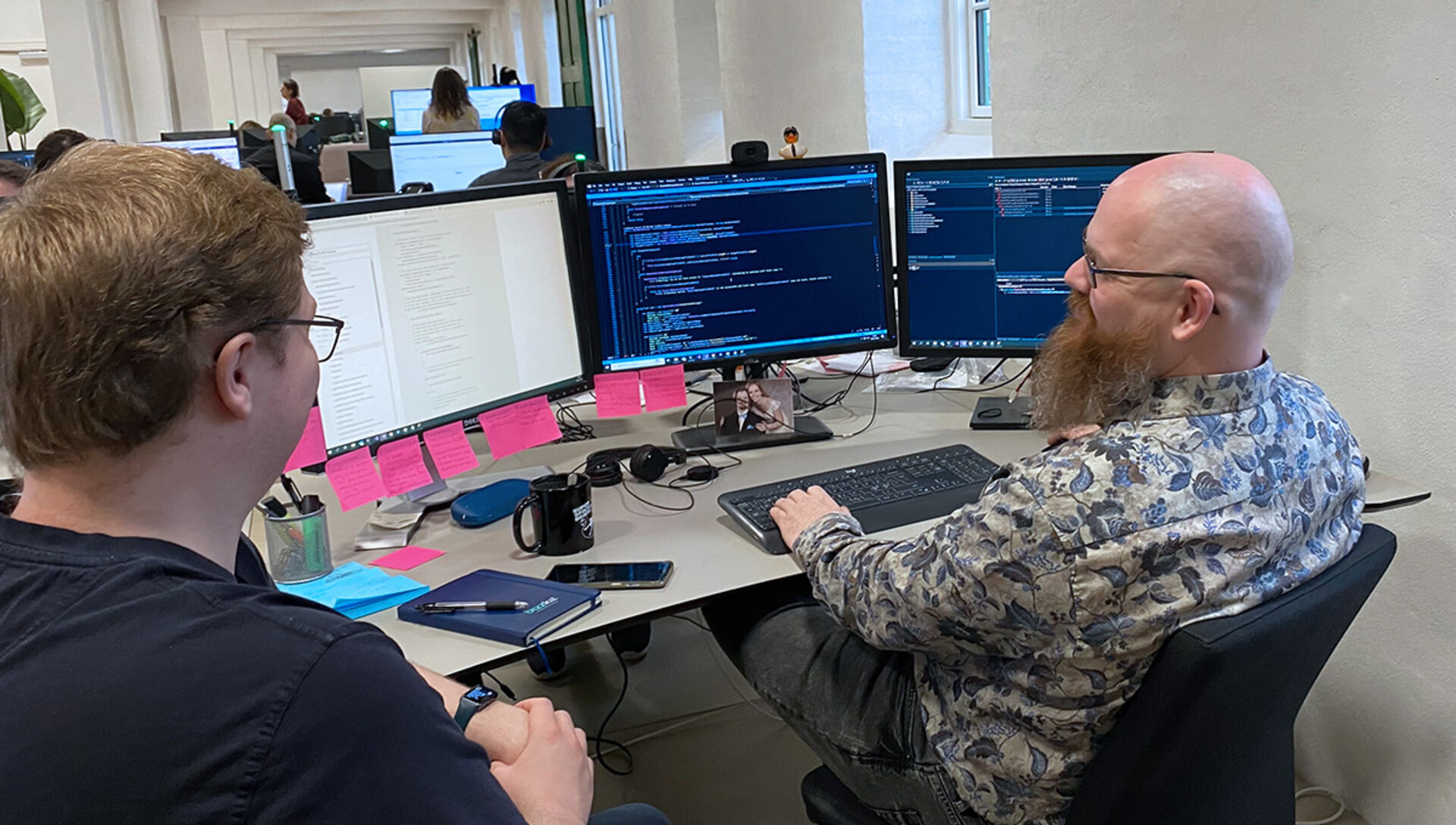 Is there anything you are particularly proud of in the system?
"Oh, that's a tough question. It's not something we're used to being asked. I suppose how dynamic the system is. The ability to enrich data at so many different levels. It's not just collections of attributes at the product level, but also bundles and product hierarchies, for example. There is a great flexibility in the system."
​​​​​​​
What is the best feature of Bizzkit PIM?
"Well, this probably isn't quite the answer you're looking for, as it's not a feature as such. But I'd say our code.It's simple to read and understand, even though it's complex. It's a complete architecture where no shortcuts have been taken. The way it's built is solid and simple, but still takes into account the complexity of the data structures. This is an answer from the code perspective – so not at the feature level. "


What are you currently working on?
"We are constantly optimising. We are working to ensure that it is easy to integrate Bizzkit PIM, so we are implementing EF Core across the system to ensure that it's easy to use."
​​​​​​​​​​​​​​​​​​​​​

How do you see PIM evolving in the future?
"Initially, PIM will be about performance. It's about making the system is as fast as possible. And it's also about being able to accommodate as many SKUs as possible. In the future, it'll be about scale."
Want to read more about the system Henrik is building? The system benefits businesses, their employees and customers. Read how right here.
Questions?




Our team is ready to help