How to make the perfect B2B customer portal
Have you made it as easy as possible for your customers to buy? Download the white paper and learn how B2B customers prefer to shop online.
Learn which elements are essential for a state-of-the-art customer portal


Learn to make the buying experience easier for your customers


Get inspiration for creating a portal where customers will buy again and again
​​​​​​​
Get inspiration for turning your complexity into new customer advantages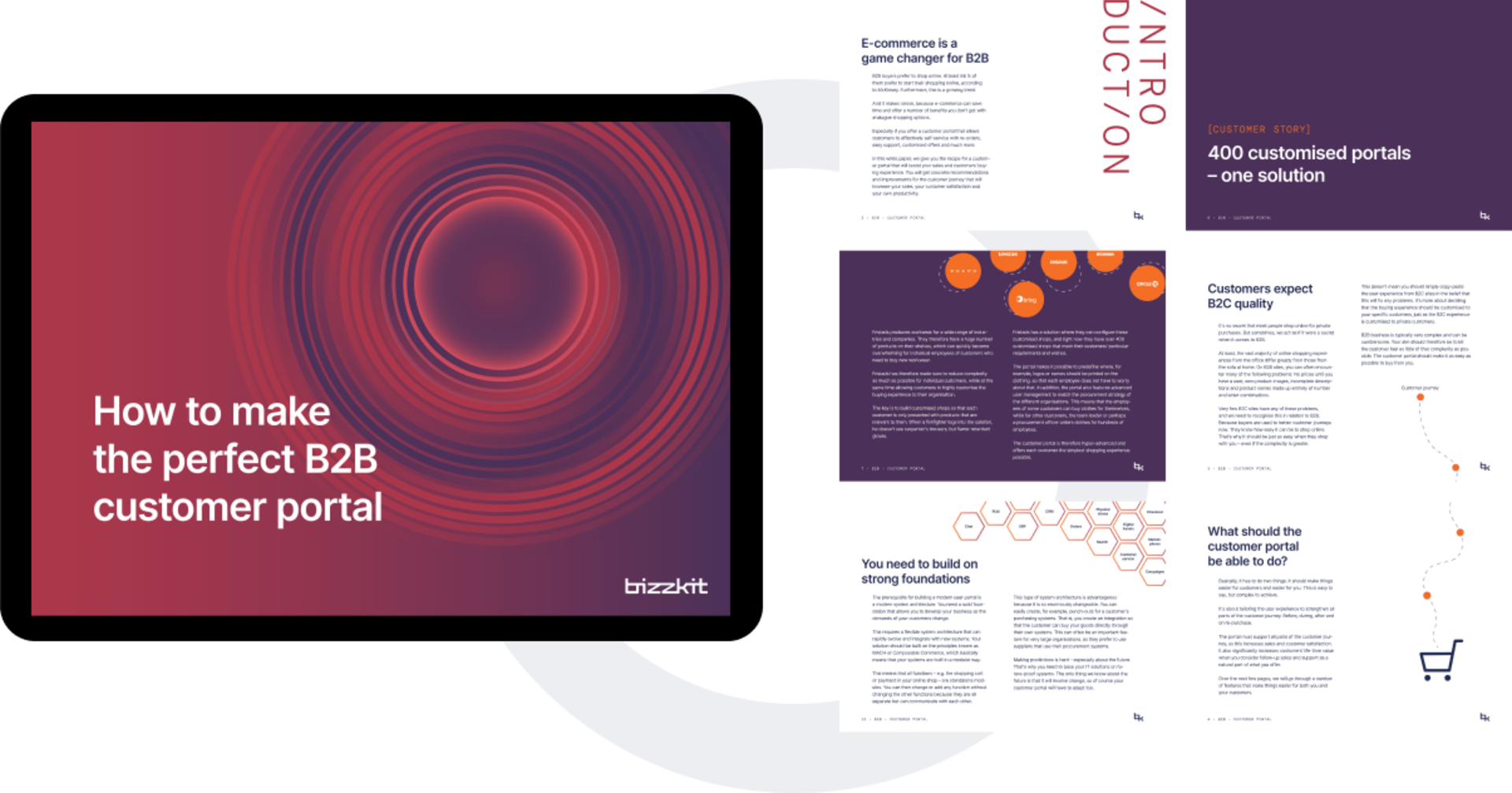 "A good example of the solution working is that we get over 80% of our order lines from B2B customers digitally, and this shows that they have embraced the solution. "
Dorthe Priess // CEO, H.J. Hansen Vin