'How do I find the correct picture?'
A Digital Asset Management software system helps you to organise, store, share, use and reuse digital materials. In this way, the objective to deliver the right content at the right time and place can be achieved with a minimal use of resources.
Surrounded by visual impressions
Every single day, we are bombarded with visual material both at work and in our spare time in the virtual as well as in the real world. And it makes good sense that we are increasingly using video, pictures, infographics, animation, etc. in our communication because it works!
93% of the online users say that the visual presentation of the products are crucial to their decision to buy,
96% think that video is a help when making the purchasing decision and the conversion rate increases by 12.62% when a picture is replaced by a video on the social media, the use of video generates

1

200% more shares than the same post with text/pictureOn average, the consumers spend 10% more money when they shop in shops with video advertising.
The increasing use of visual materials has created a need for a better organising, structuring and sharing of the materials which a Digital Asset Management system (or DAM for short) can handle.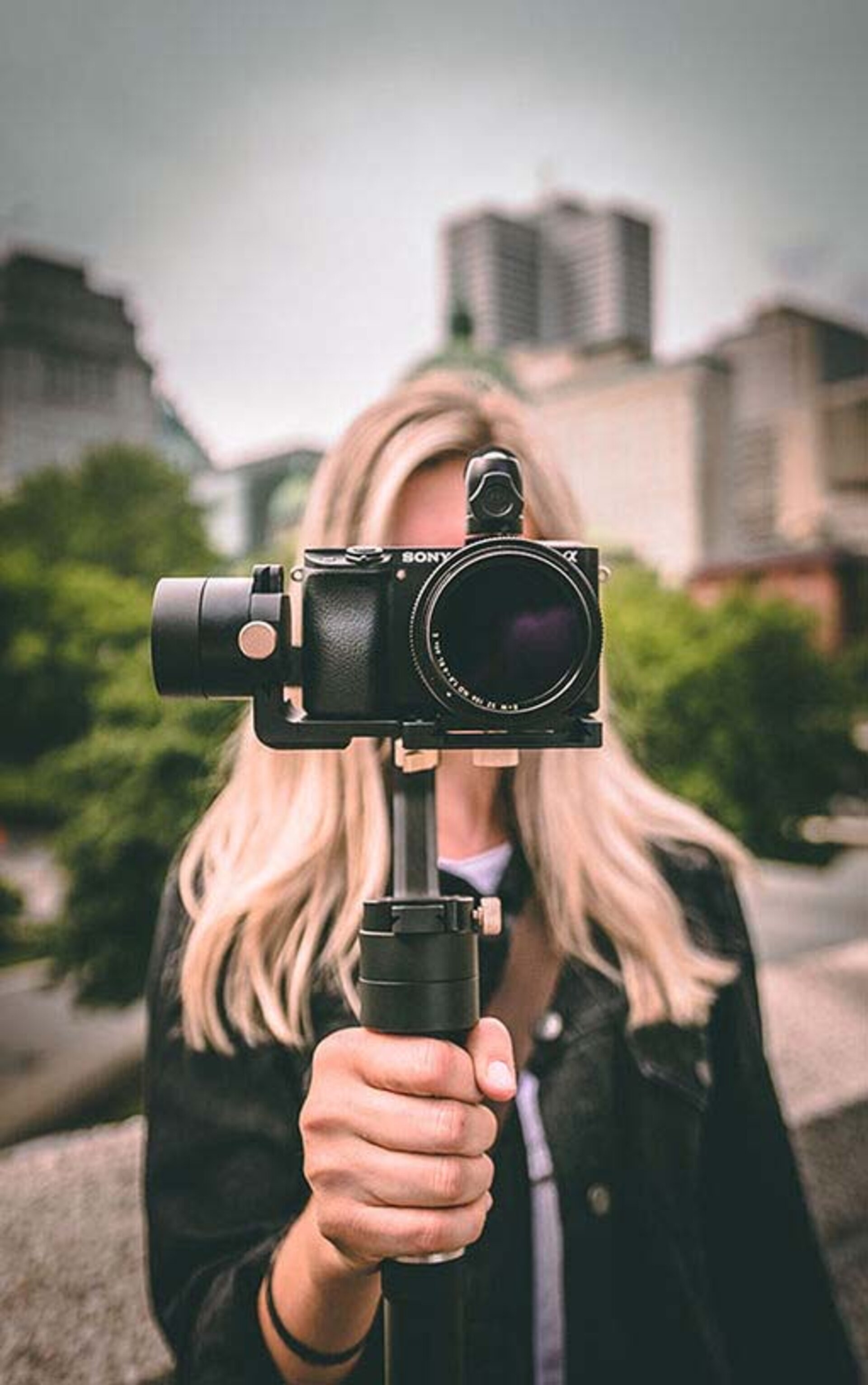 What is Digital Asset Management?
Basically, Digital Asset Management software (also called picture bank, media bank, file handling system) helps companies to store, share, search, edit, organise and reuse digital material such as pictures, video, PDF files and infographics.

Tagging, attributes, batch upload, scaling, etc. are often common functions which ensure an easy centralisation, optimisation and distribution of the company's materials.

A DAM system can pave the way for a more efficient and time-saving way of cooperating and working with digital, visual materials and when all comes to all, it ensures that the right content is delivered at the right time and place.
Add textBy using a DAM system, you have many advantages:


Consistent use and reuse of the right and newest materials which ensure brand consistency.


Easier and faster sharing in and outside the company.


Integration to the company's other systems which makes it easier to work with the webshop, instore TV, etc.


Common collection in one safe place where it is easy and efficient to search for relevant files.


Automation of heavy work procedures, e.g. by uploading one master file which the DAM system transforms before the file is sent to the channels in question.


Always access – colleagues and business partners are not dependent on a contact person who can help with the procurement of materials.
Digital Asset Management system's time travel
Until the beginning of the 1990's, a company's digital, visual material was stored on the company's network drive – or maybe on the individual employees' 'desktops' – together with all other documents. In pace with an increased use and thus a larger amount of digital, visual materials, a better organisation became necessary and the first proper DAM system saw the light of day in the US in 1992.

In the noughties, web and cloud based solutions were introduced. The launch of the iPhone in 2007 made more demands on a DAM system – it now had to be possible to scale and convert the material to several types of media in an easy, fast and efficient way.
Today, the focal point of the DAM development is integration. This means that it has to be possible to link the DAM system to other IT systems such as the company's e-commerce solution.

The development of DAM continues. Technologies such as Machine Learning and Artificial Intelligence, which via picture recognition and advanced searches can make the system even more sophisticated, are mentioned as improvements that are coming soon.
Questions?




Our team is ready to help