Innovative green shopping experience
Fristads recently introduced a new sustainable collection, but they also wanted the shopping experience to be greener, so they added the Green Calculator to their Bizzkit platform.
Minimizing the environmental footprint
Fristads is the first company in the world to measure the environmental impact of workwear. They adjusted their entire supply chain to minimize the environmental footprint and launched a new sustainable collection. The innovative Green Calculator was added to illustrate how much water and CO​​​​​​​2 customers can save by choosing products from the Fristads Green Collection.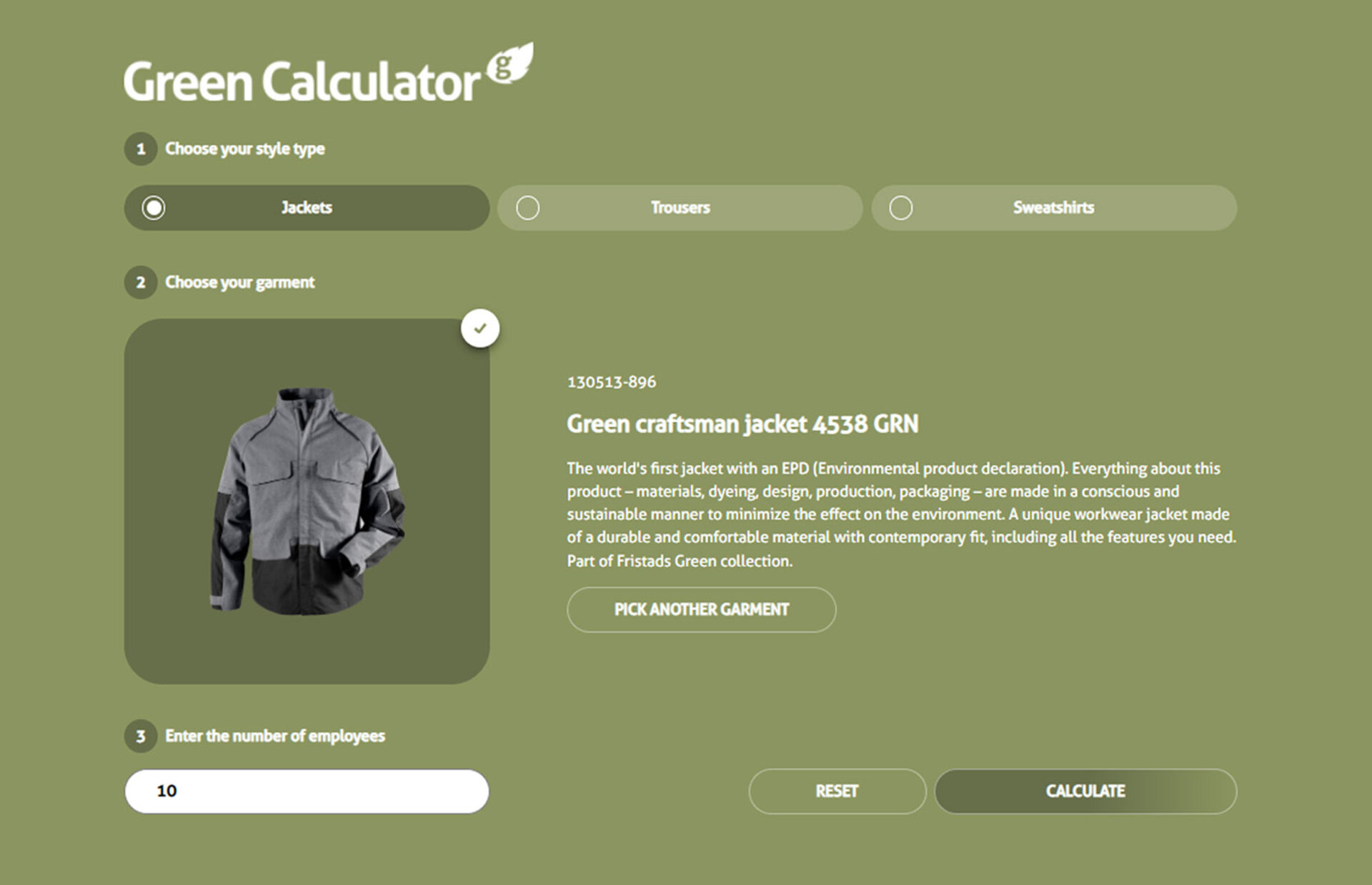 Make the green choice a part of the shopping experience
Fristads wanted to make the green choice an easy and more central part of their customers´ shopping experience. They launched the Green Calculator to illustrate how customers can easily make sustainable choices when browsing through their webshop and choosing new workwear.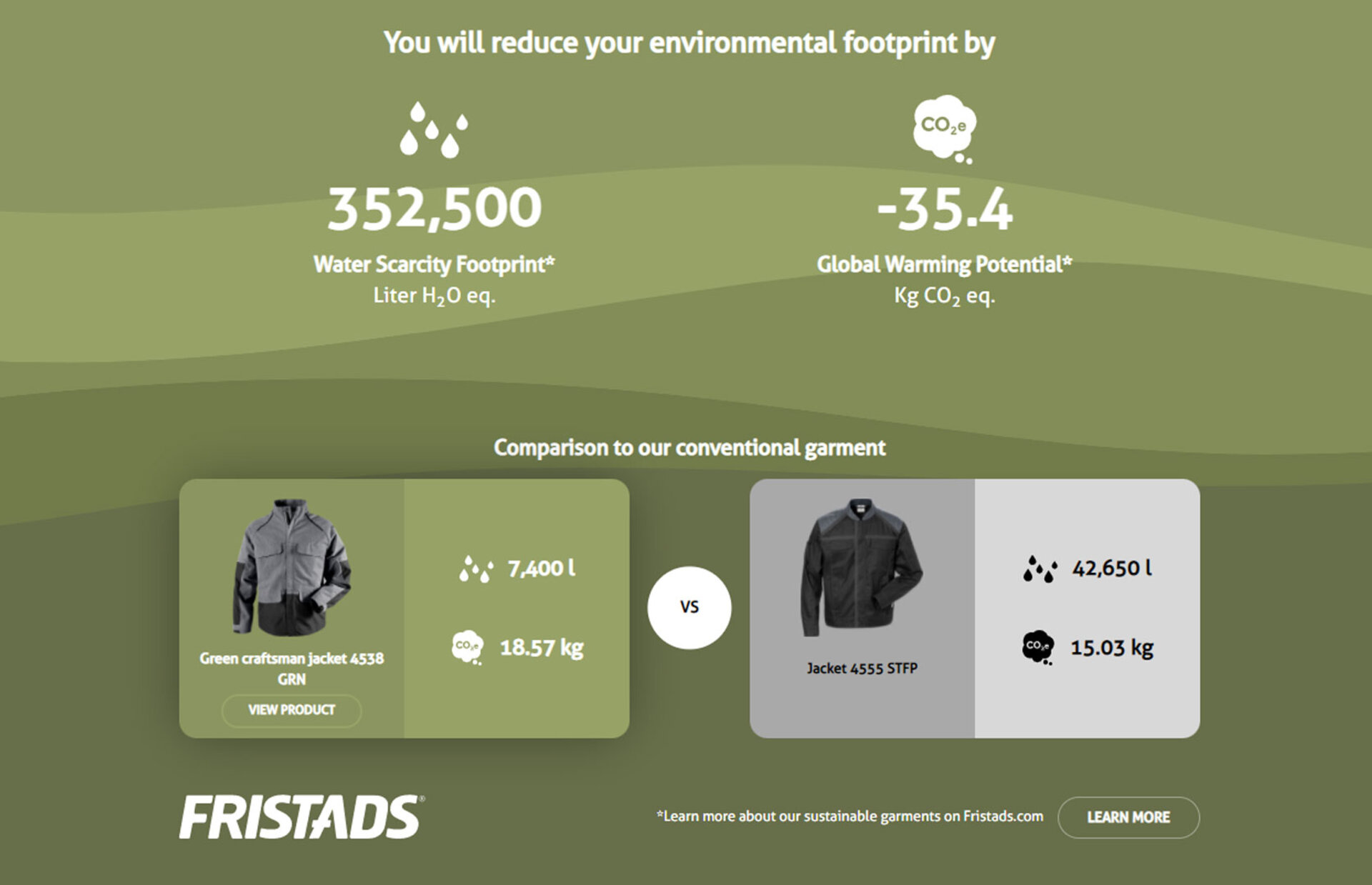 The calculator measures the following:
Describes the ability of different greenhouse gases to trap heat in the atmosphere over time, relative to carbon dioxide. To compare the effect on global warming of different gases, the values are converted to carbon dioxide equivalents.
A measurement of the potential environmental impact of water consumption.
It considers the relative availability of water in a particular geographical area.
The Green Calculator invites customers to choose between different industries, style types and garments from the Green Collection. Afterwards, they choose the number of employees, and the calculator quickly calculates how much they can reduce the environmental footprint. It further presents an illustration showing the environmental impact of the product from the Green Collection compared to a similar item from a conventional garment.
Questions?




Our team is ready to help